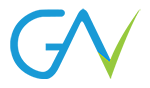 OUR WEBSITE IS COMING SOON
GN (Generation Nexxt) Interactive Solutions.
Advance your web business by combining technology with creativity. GN Interactive Solutions (a CCA Company) is an Integrated Web Solutions organization armed with a proven track record and proprietary technology. GN is the ideal partner for start-ups, small and mid-sized businesses.